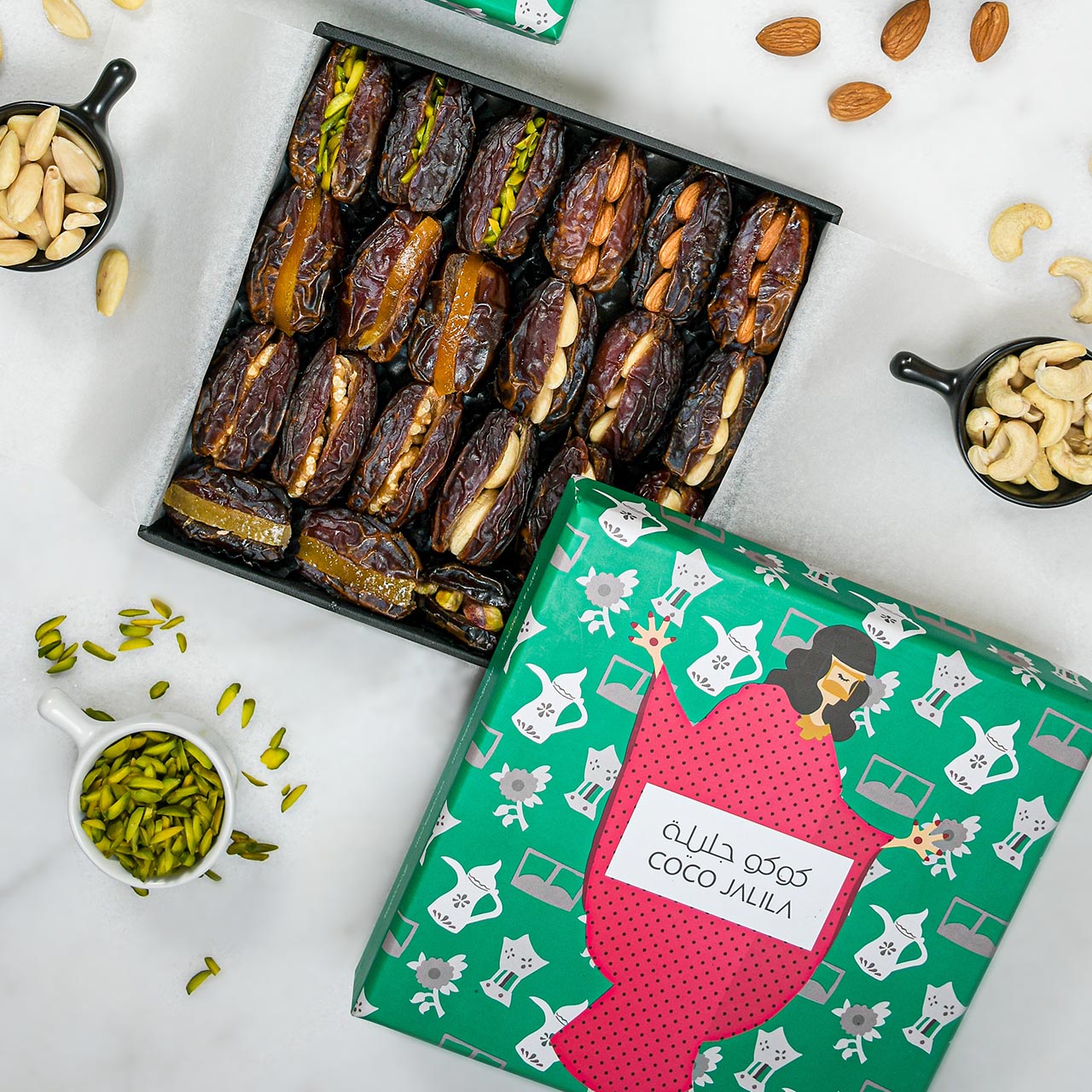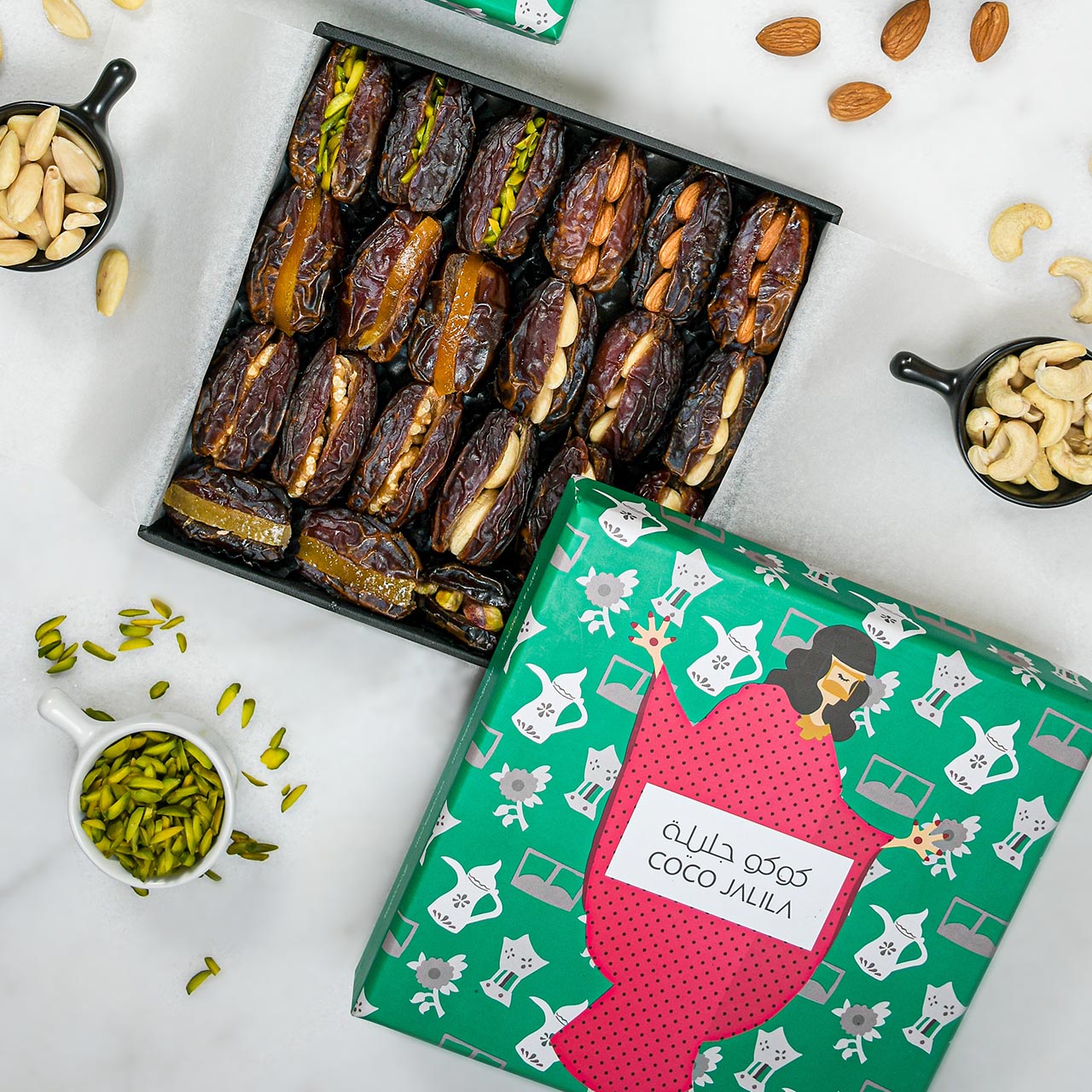 Emirati Icon Box with Assorted Medjool Dates
Category: Our Box Selections
Tag:

Emirati Icon Box with Assorted Medjool Dates

Size:
Quantity:
Our colourful Emirati Icon box celebrates our on-going art collaborations. This one with Dubai-based Emirati artist, Khalid Mezaina. The colourful, pop-art style of this box is hugely popular during Ramadan and Eid as well as with visitors to Dubai who want to buy gifts which authentically capture the spirit of the UAE. The box includes a selection of our premium medjool dates from Palestine. Dates are filled with walnuts, cashews, pistachios, blanched [skinless] almonds, raw almonds [with skin], candied orange peel, or candied lemon peel. Our delicious mejdool dates have a deep, plump bite and vanilla nuanced flavour and are a perennial, universal favourite.

Kindly place your order with 24 hours' notice. Please specify the date and time of your delivery, although we cannot guarantee the time-slot you have selected will be available due to delivery timings being allocated on a first-come, first-booked basis.

Orders delivered to Dubai are AED 30. Orders delivered to Sharjah and Ajman are AED 60.

We deliver to Abu Dhabi and Al Ain. The delivery charge is AED 100.

HOURS OF OPERATION
Our operating hours are 9am – 6pm, Monday – Saturday. On Sunday we are closed.