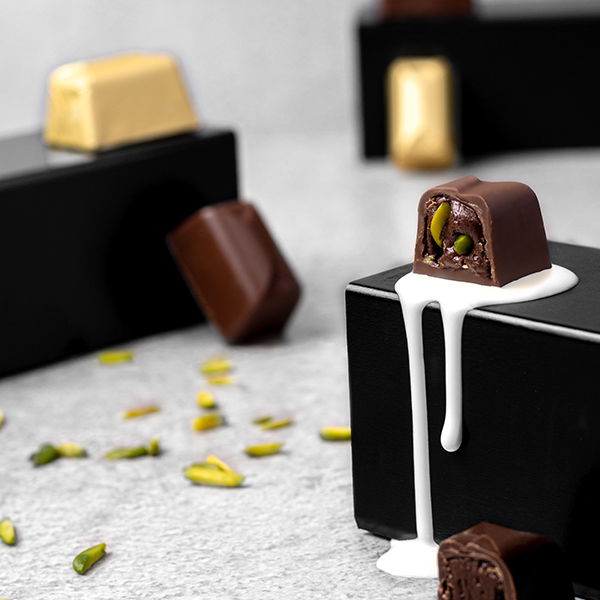 More about Coco Jalila
A MADE IN DUBAI BRAND THAT RESPECTS THE QUALITY ETHOS OF THE MADE IN DUBAI TRADEMARK
Coco Jalila contributes to the local economy through being a responsible UAE-funded and grown small business. We do business with ingredient suppliers and growers whose fair-trade practices help ensure the improvement of worker livelihoods and whose practices reflect our commitment to social and corporate responsibility.
THE STORY OF A UAE GROWN SME
We've been selling our ridiculously delicious chocolates since UAE National Day 2012 when the Coco Jalila brand was launched with the support of the KhalifaFund and The Dubai SME. 

What started as a one woman passion-project in 2010, supported by family and friends as clients, has grown into a highly successful UAE-based SME that now counts Emirates, EMAAR Hospitality and Jumeirah Hotels and Resorts among its client base.
Coco Jalila is not a franchise. We make chocolates to our own unique recipes in our UAE-based chocolate kitchen and also work with Italian Master Chocolatiers to produce a range inspired by Italian taste and flair.
At Coco Jalila, we believe in making the most of life's simple pleasures - it's the little things that matter. Creating moments of uncomplicated contentment is our constant inspiration, and it is with this in mind that Coco Jalila chocolates are made with less sugar and more cocoa butter to ensure our sweets are indulgent but kinder.