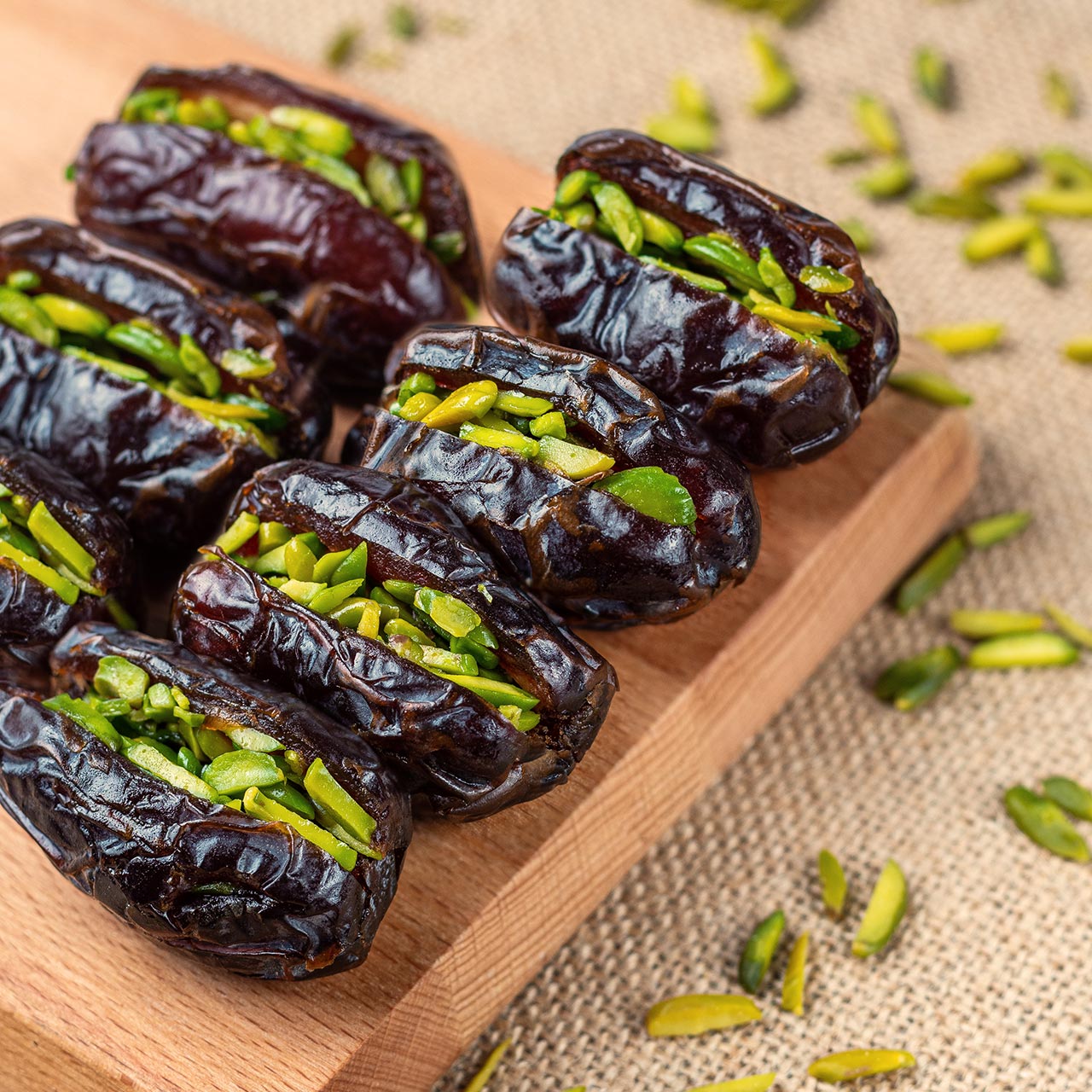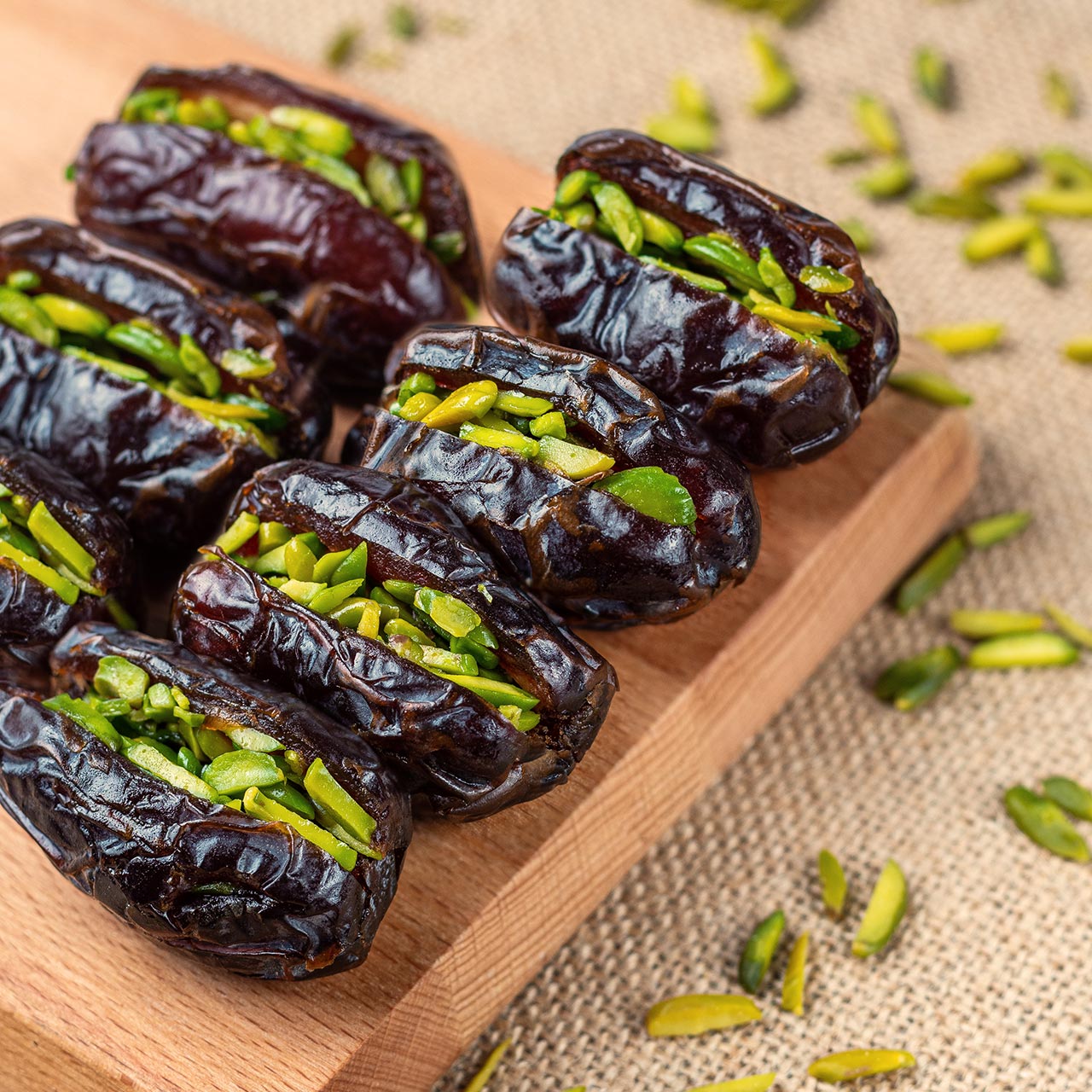 Premium Medjool Dates with Pistachio Slivers
Category: Dates
Tag:

Premium Medjool Dates with Pistachio Slivers

Size:
Quantity:
In addition to our chocolates, we provide vitamin-rich dates of an exceptional quality. Our  medjool are premium quality dates from Palestine. Filled with nuts and candied fruits, they are popular for corporate and Ramadan gifting and can be bespoke boxed and branded. The pistachio filling sublimates the deep, plump bite and vanilla nuanced flavour of our universally popular medjool.

Kindly place your order with 24 hours' notice. Please specify the date and time of your delivery, although we cannot guarantee the time-slot you have selected will be available due to delivery timings being allocated on a first-come, first-booked basis.

Orders delivered to Dubai are AED 30. Orders delivered to Sharjah and Ajman are AED 60.

We deliver to Abu Dhabi and Al Ain. The delivery charge is AED 100.

HOURS OF OPERATION
Our operating hours are 9am – 6pm, Monday – Saturday. On Sunday we are closed.