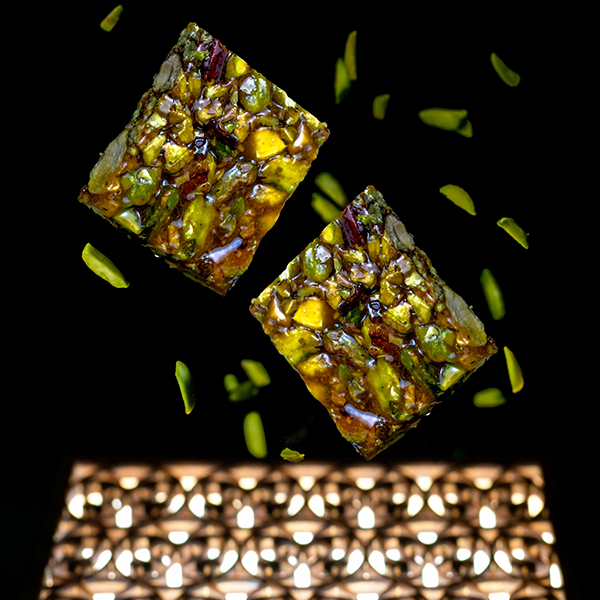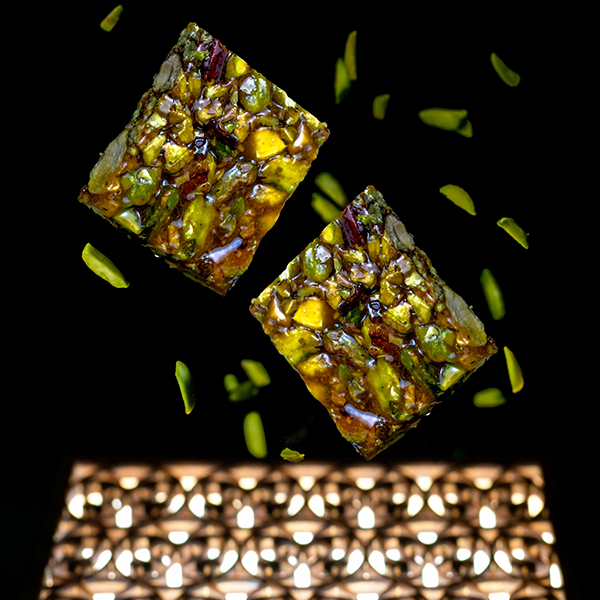 Pistachio Croquant Squares
Category: Dried Fruits and Nuts
Tag:

Pistachio Croquant Squares

Size:
Quantity:
Many of our clients asked for our pistachio croquant without chocolate and so we made these crunchy, nutty squares of premium Antep pistachios which we caramelised with organic honey. No added sugars, colourants or chemicals. This is a vegan suitable treat.

Kindly place your order with 24 hours' notice. Please specify the date and time of your delivery, although we cannot guarantee the time-slot you have selected will be available due to delivery timings being allocated on a first-come, first-booked basis.

Orders delivered to Dubai are AED 30. Orders delivered to Sharjah and Ajman are AED 60.

We deliver to Abu Dhabi and Al Ain. The delivery charge is AED 100.

HOURS OF OPERATION
Our operating hours are 9am – 6pm, Monday – Saturday. On Sunday we are closed.