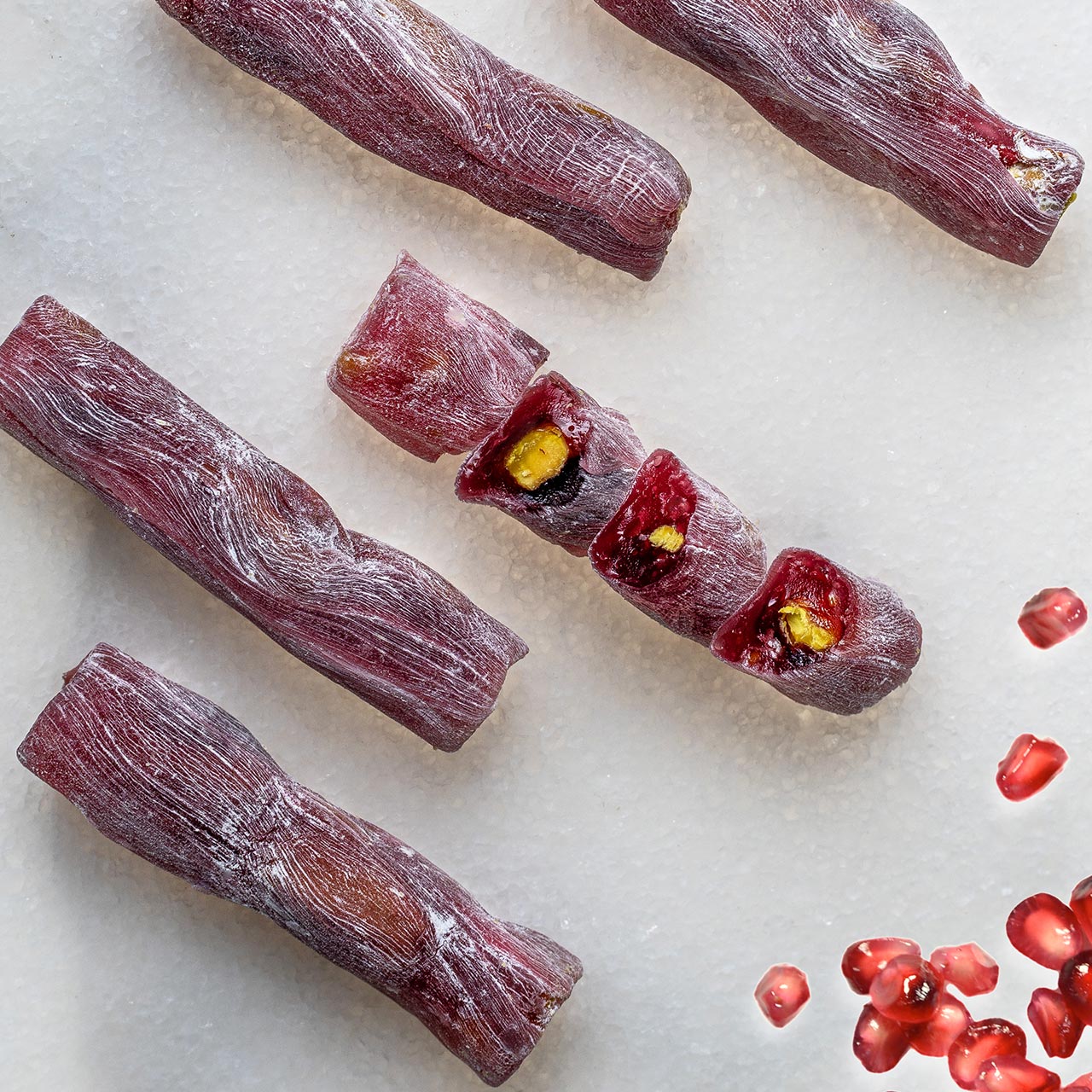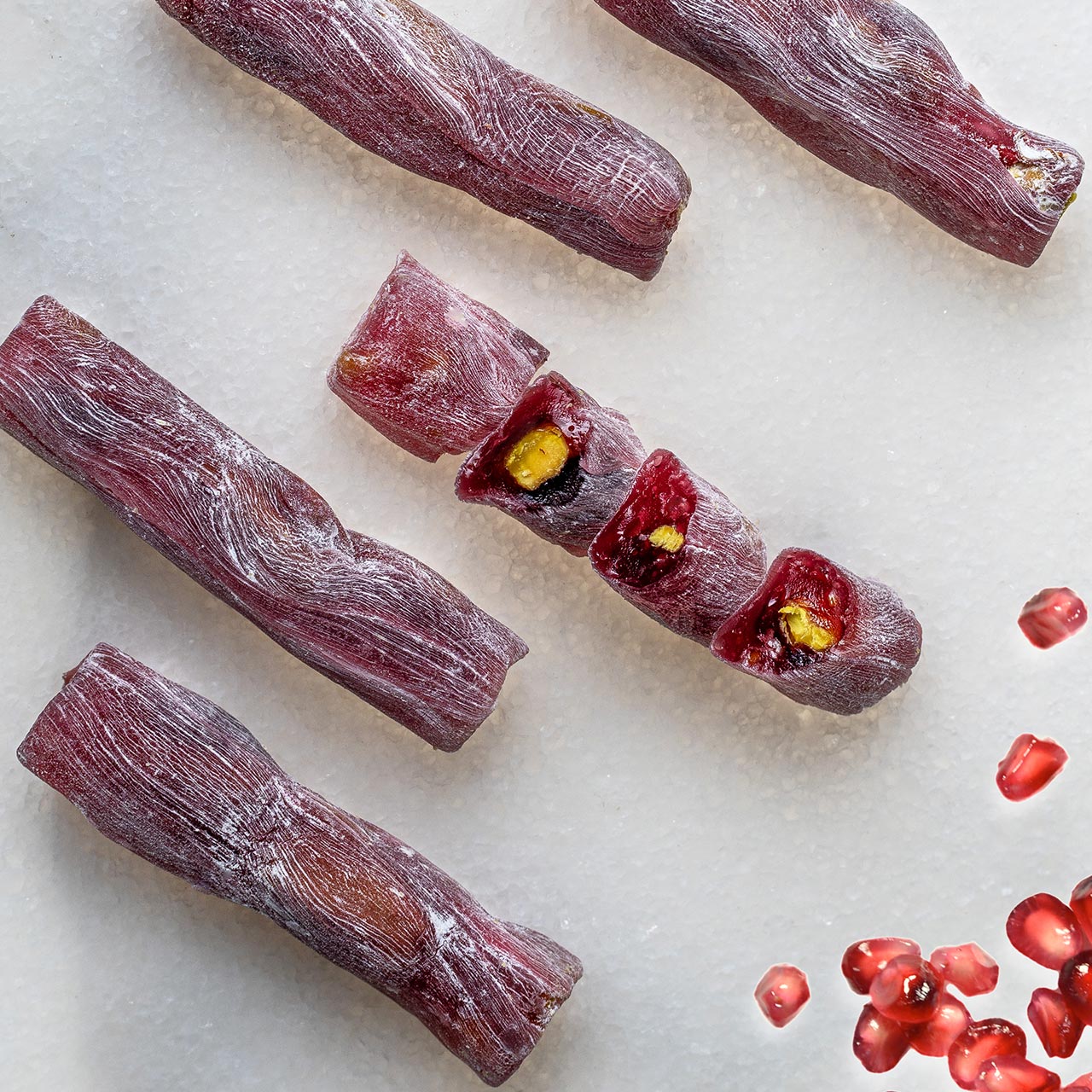 Luxury Lokum with Pomegranate & Pistachio
Category: Luxury Lokum Collection
Tag:

Behlul Turkish Delight with Pomegranate & Pistachio

Size:
Quantity:
Our glorious Behlul Turkish Delight sweets are not commercially made. They are handmade and hand-rolled using traditional techniques and the very best ingredients so that quality and taste are not compromised. Divinely soft and full of flavour, one bite will immediately transport your taste buds to Istanbul. The sweet-earthy taste of pomegranate syrup together with the distinct taste of Turkey's famed Antep pistachios give this recipe a deeply satisfying nuttiness. In the Middle East it is said that pomegranates store rich flavour in their deep red flesh and crunchy jewel-like seeds – and that they are a tonic for a healthy heart. Our Belhul Turkish Delight with pomegranate and pistachio is definitely a tonic for the taste-buds.

Kindly place your order with 24 hours' notice. Please specify the date and time of your delivery, although we cannot guarantee the time-slot you have selected will be available due to delivery timings being allocated on a first-come, first-booked basis.

Orders delivered to Dubai are AED 30. Orders delivered to Sharjah and Ajman are AED 60.

We deliver to Abu Dhabi and Al Ain. The delivery charge is AED 100.

HOURS OF OPERATION
Our operating hours are 9am – 6pm, Monday – Saturday. On Sunday we are closed.