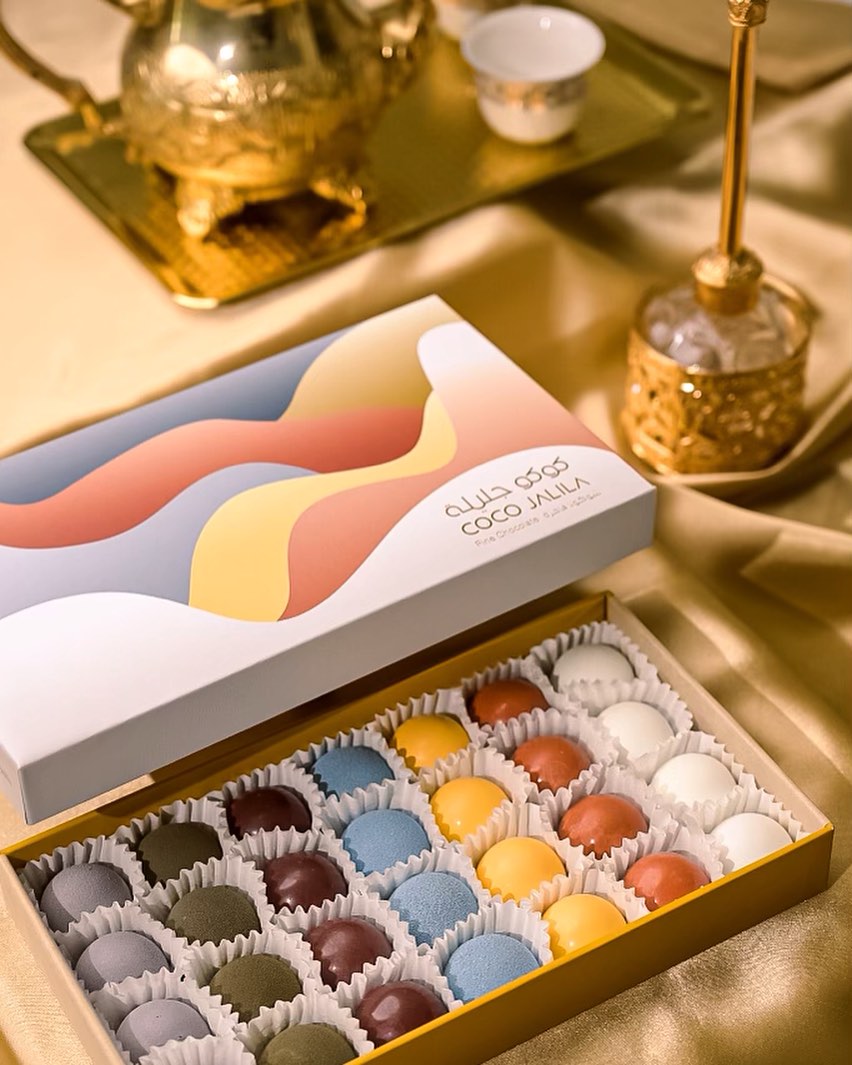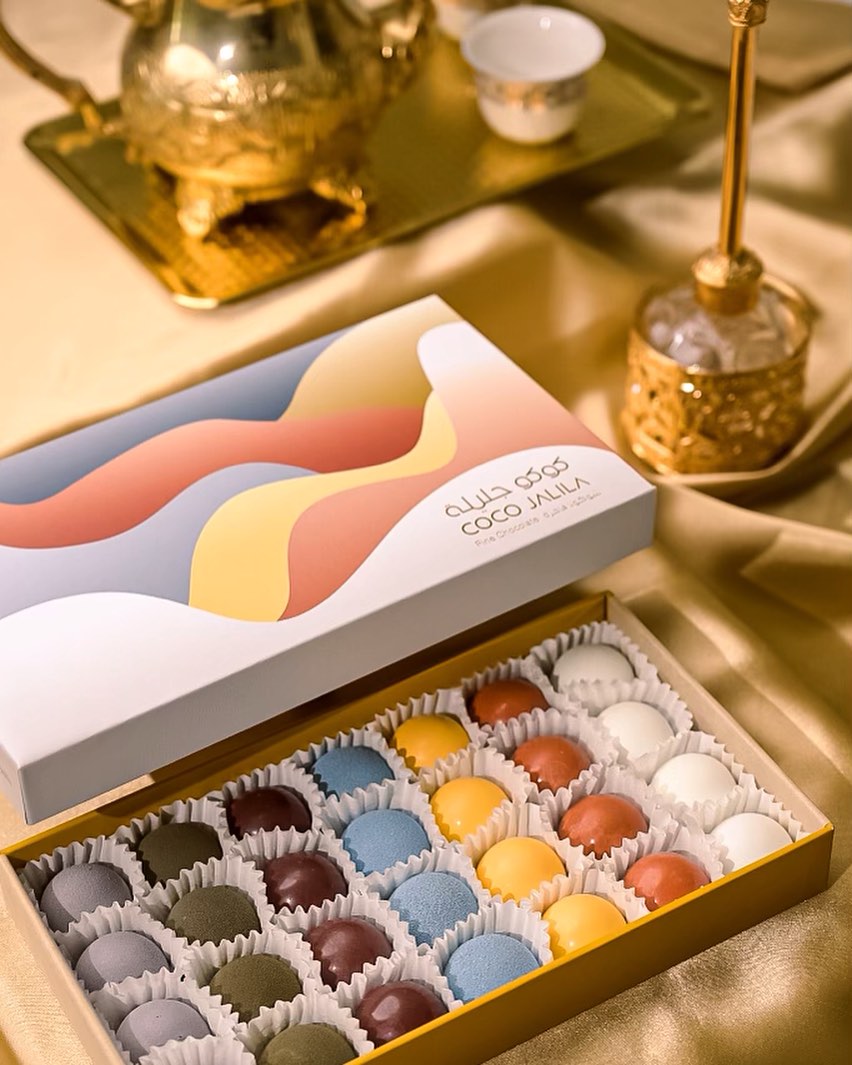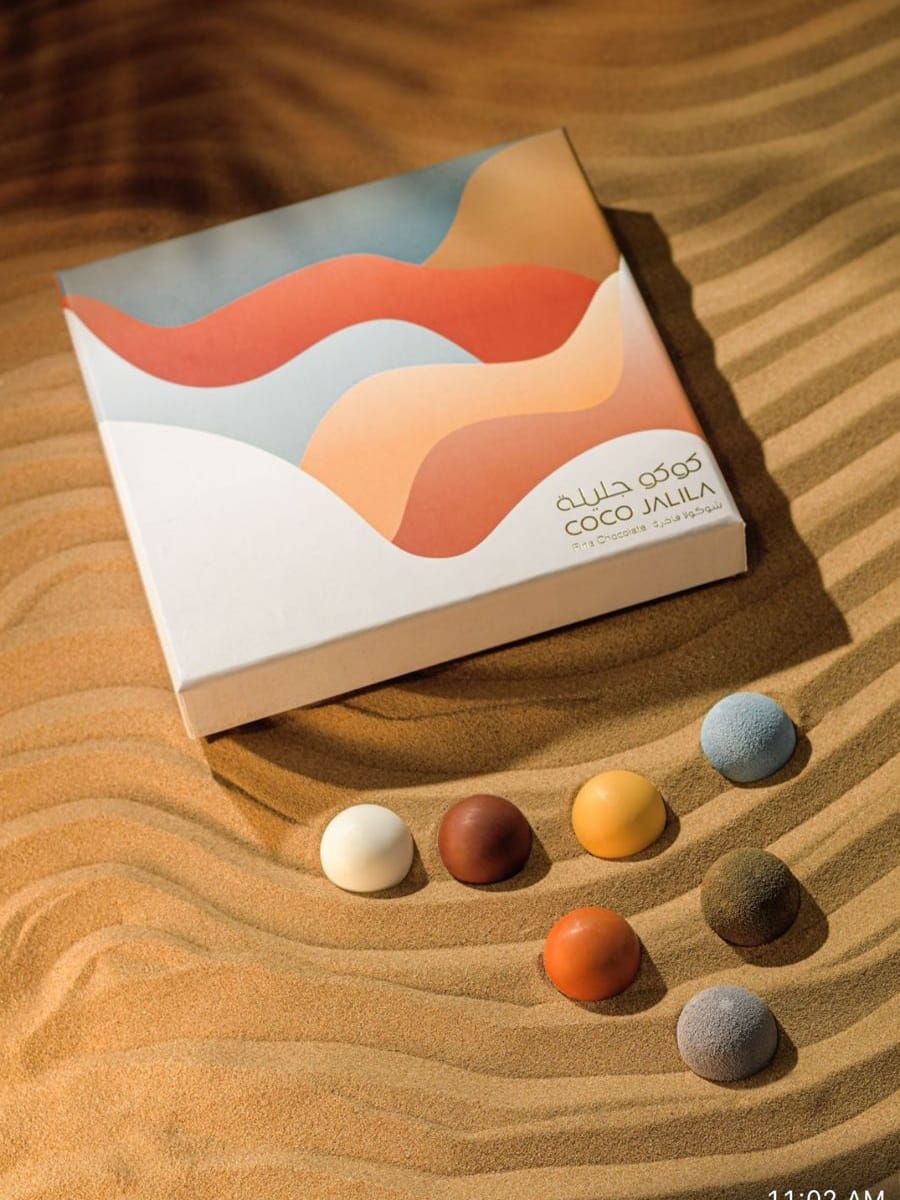 Seven Sands Box with 28 Assorted Chocolates
Category: National Day Celebration Boxes
Tag:

EXPO 2020

Size:
Quantity:
SEVEN SANDS COLLECTION 
Inspired by the varying colours of the sands of each of the UAE's seven Emirates, and also Emirati heritage flavours, our latest recipes are a tribute to the memories of our nation's past and a delicious celebration of its 51st National Day. 
Like everything we do at Coco Jalila, this collection is crafted with love and passion - for the UAE, from the UAE.  
Recipes include - Milk Chocolate Chili Caramel, Milk Chocolate Aseeda, Milk Chocolate with Dates, Milk Chocolate Ghawa & Pistachio, Dark Chocolate Saffron & Caramel, Dark Chocolate Raspberry & Rose, Milk Chocoate Sesame Praline. Enjoy!
Kindly place your order with 24 hours' notice. Please specify the date and time of your delivery, although we cannot guarantee the time-slot you have selected will be available due to delivery timings being allocated on a first-come, first-booked basis.

Orders delivered to Dubai are AED 30. Orders delivered to Sharjah and Ajman are AED 60.

We deliver to Abu Dhabi and Al Ain. The delivery charge is AED 100.

HOURS OF OPERATION
Our operating hours are 9am – 6pm, Monday – Saturday. On Sunday we are closed.