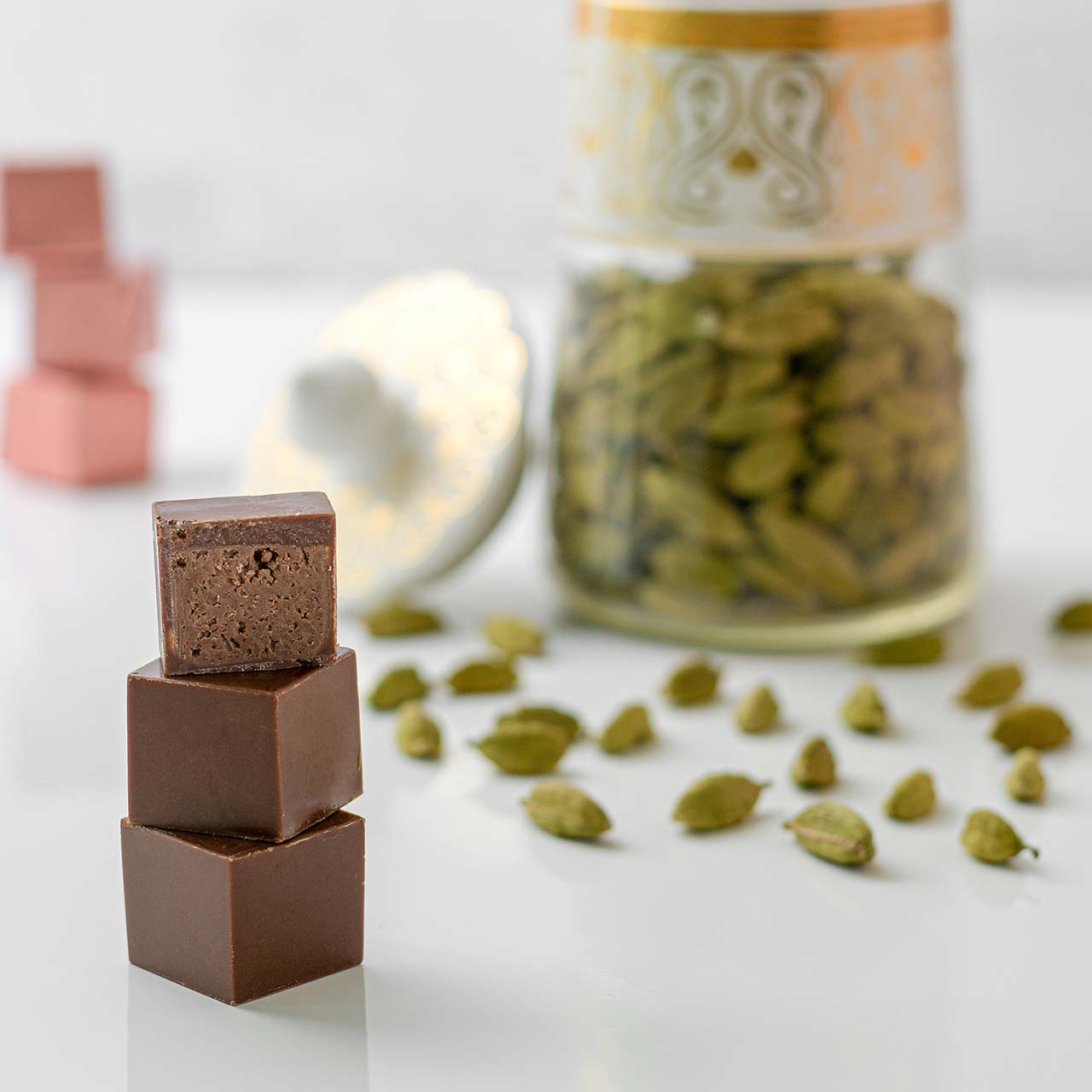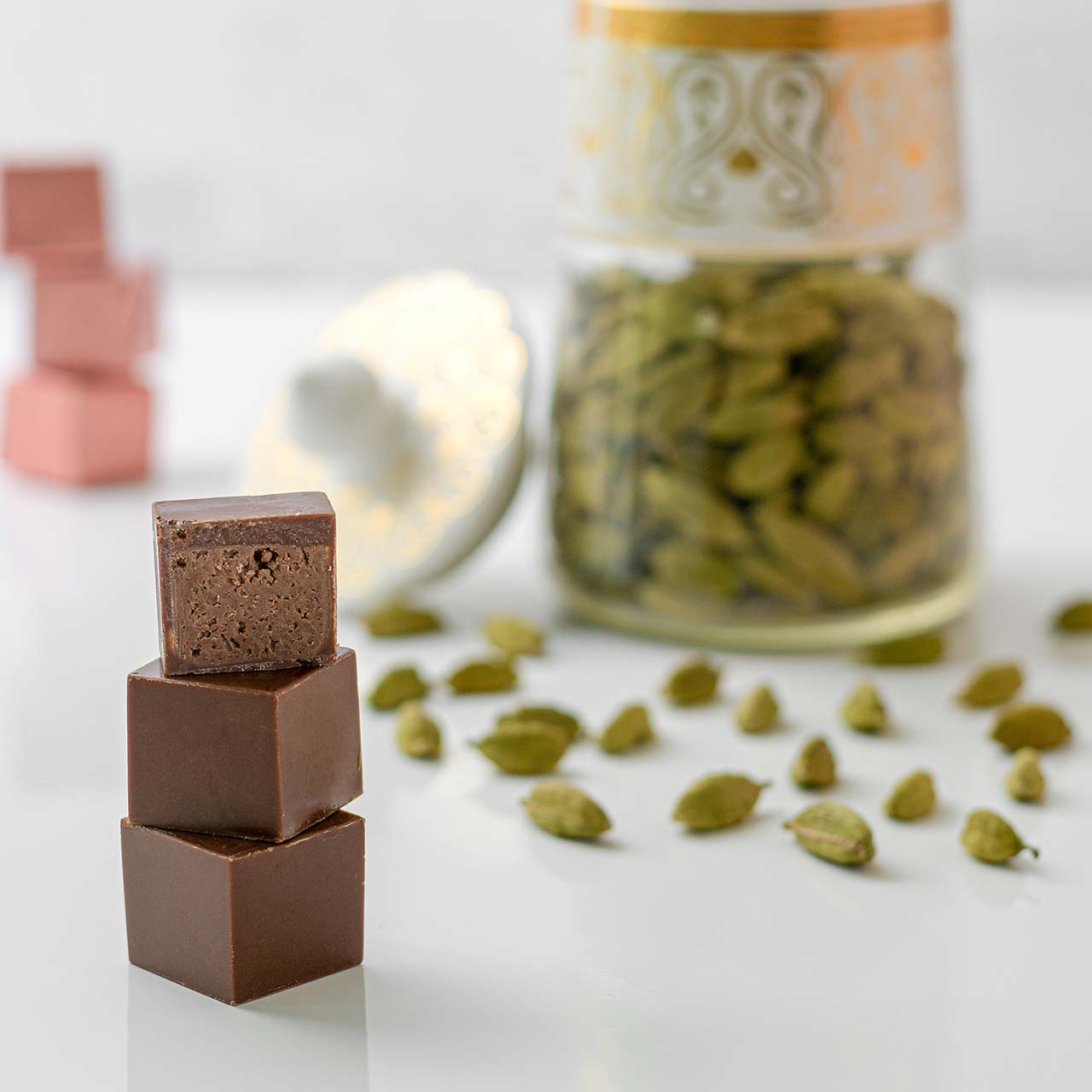 Dark Chocolate Cardamom Ganache
Category: Ramadan and Eid Collections
Tag:

Dark Chocolate Cardamom Ganache

Size:
Quantity:
An irresistible ganache made with cream, chocolate and ground green cardamom is covered in a layer of deeply satisfying dark chocolate to create a totally tempting exotic treat. Wonderful on their own or served with our loose leaf tea blend to which you add saffron, cinnamon, or a dash of rose water to sublimate the aromatic notes of cardamom.

Kindly place your order with 24 hours' notice. Please specify the date and time of your delivery, although we cannot guarantee the time-slot you have selected will be available due to delivery timings being allocated on a first-come, first-booked basis.

Orders delivered to Dubai are AED 30. Orders delivered to Sharjah and Ajman are AED 60.

We deliver to Abu Dhabi and Al Ain. The delivery charge is AED 100.

HOURS OF OPERATION
Our operating hours are 9am – 6pm, Monday – Saturday. On Sunday we are closed.